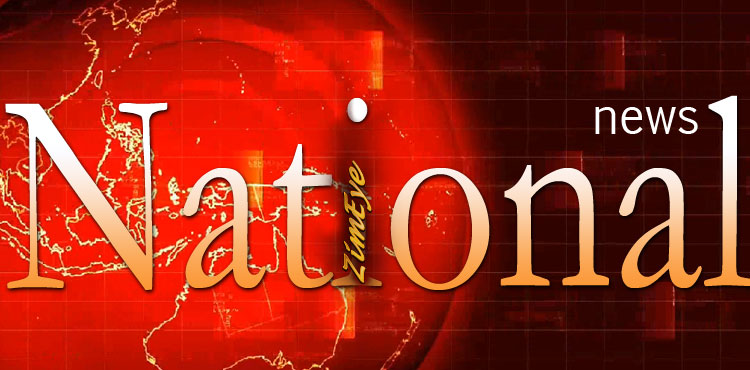 Farai Dziva|The Zimbabwe Youth Arise(ZIMYA) has urged youths to participate in the August 16 demonstration. However the organization has stressed the need for peace before, during and after the march. See the organization's full statement : The Zimbabwe Youth Arise(ZIMYA) is hereby encouraging all the youths who will participate in the demonstration to be peaceful […]...
Published By: zimeye - 4 days ago
Older News

Full Text- Churches' Statement On August 16 Demo zimeye

(Yesterday) - Statement jointly issued by the Evangelical Fellowship of Zimbabwe, Zimbabwe Catholic Bishops Conference, UDACIZA, Zimbabwe Council of Churches PRESS STATEMENT 16 August 2019Today, the 16th of August 2019, at around...

FFC delay announcement of nominees for Sudan's Sovereign Council sudantribune

(Yesterday) - August 17, 2019 (KHARTOUM) - August 16, 2019 (KHARTOUM) - The Forces for Freedom and Change (FFC) adjourned the announcement of its nominees for the Sovereign Council following the withdrawal...

Mutodi Describes MDC Demo As "A Monumental Failure" zimeye

(2 days ago) - Farai Dziva|Controversial Deputy Information Minister, Energy Mutodi has described the MDC demonstration as a monumental failure. Mutodi also hailed the police for "blocking unruly elements" from destroying property. "It's business...

Khupe Youths Vow to Join Chamisa Demo zimbabwe.

(2 days ago) - [New Zimbabwe] Youths from the Thokozani Khupe led MDC-T have vowed to defy a party directive not to participate in a demonstration organised by the rival MDC, insisting the protest...

August 16 Demo: MDC Youth Leader Summoned By Police zimeye

(3 days ago) - The Zimbabwe Republic Police summoned MDC youth assembly vice-chairperson, Cecilia Chimbiri on Thursday, less than a day before the anticipated demonstration slatted for 16 Agust 2019. The arrest was confirmed...

MDC lines up another demo in Mutare dailynews

(3 days ago) - © Makoni residents cry foul over hiked feesTHE Nelson Chamisa-led MDC is lining up another demonstration in Mutare on August 22 as they pile up pressure on President Emmerson Mnangagwa's...

Government Desperate To "Discredit" August 16 Demo zimeye

(3 days ago) - Government has called on Zimbabweans to shun violence and refuse to be used by negative elements that want to destabilise the country. This was said by Information, Publicity and Broadcasting...